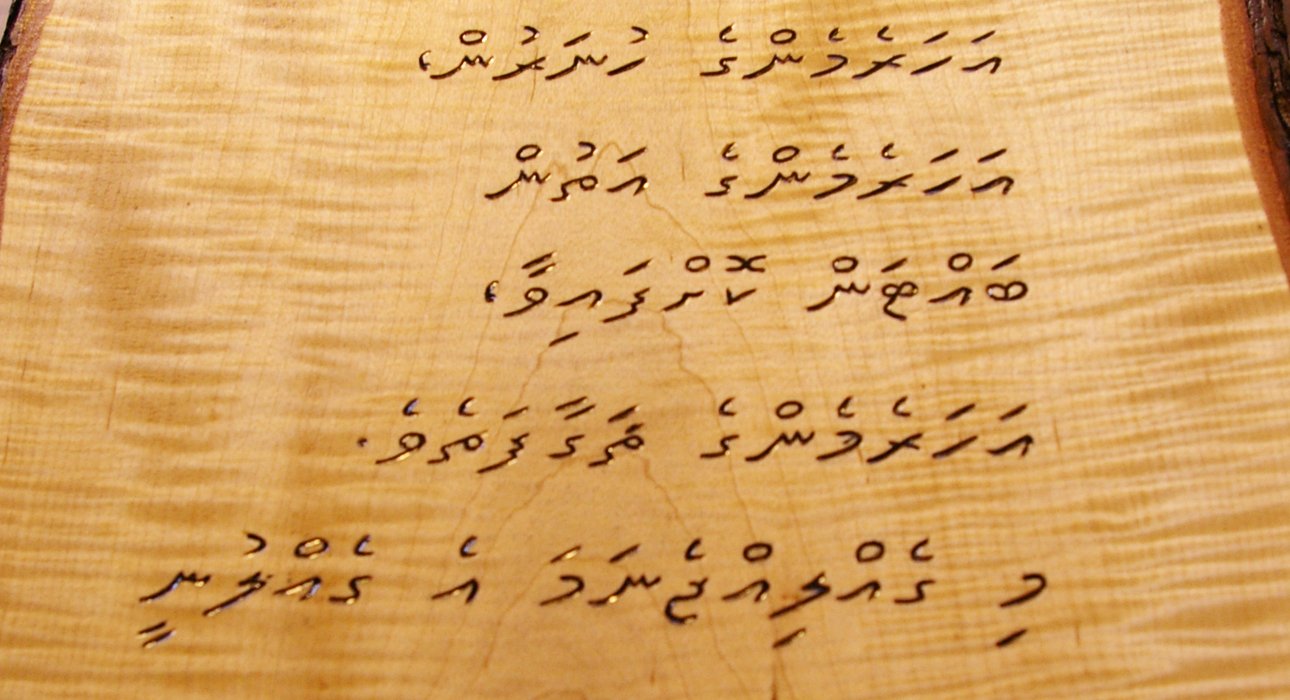 A language is more than a means of communication. It is an expression of unity and nationhood.
It gives people their identity and also allows them to identify themselves as part of a family, clan, and country.
The Maldives have their own language to boast and have a particularly unique writing system in place to express it on paper as well.
The Maldivian Writing System
The Maldivian language has its own particular system of writing. The spoken language is written in a system of writing known as Thaana.
It is evident from the nature of this writing system that it has taken inspiration and an imprint from its Islamic and Pre-Islamic history.
Historical Imprint On The Writing System
It is evident that the alphabets, consonants, and vowels, come from the Arabic roots which are so deeply connected to the culture and history of this area.
The Thaana, as the writing system is called, is similar to Arabic in the sense that it is also written from right to left, unlike the English language which is written left to right.
The language uses some letters of the alphabet similar to those used in Indic numerals.
History Of The Name, Thaana
The word Thaana was unknown till the 1970s as it was referred to as Tana before that.
It was during the 1970s that the Maldivian government took on a project to Romanize the language however, these efforts were short-lived.
The word Thaana, instead of Tana, was adopted during this period of Romanization.
Conclusion
Nonetheless, this is the way the locals express their spoken word on paper. It is extensively used and unique to the people of Maldives. As a tourist, you will not have to learn the Thaana in order to communicate or understand written signs.
The Maldives is a tourist friendly country, and everything is done to best accommodate tourists. However, knowing a little about the local language will only benefit you.