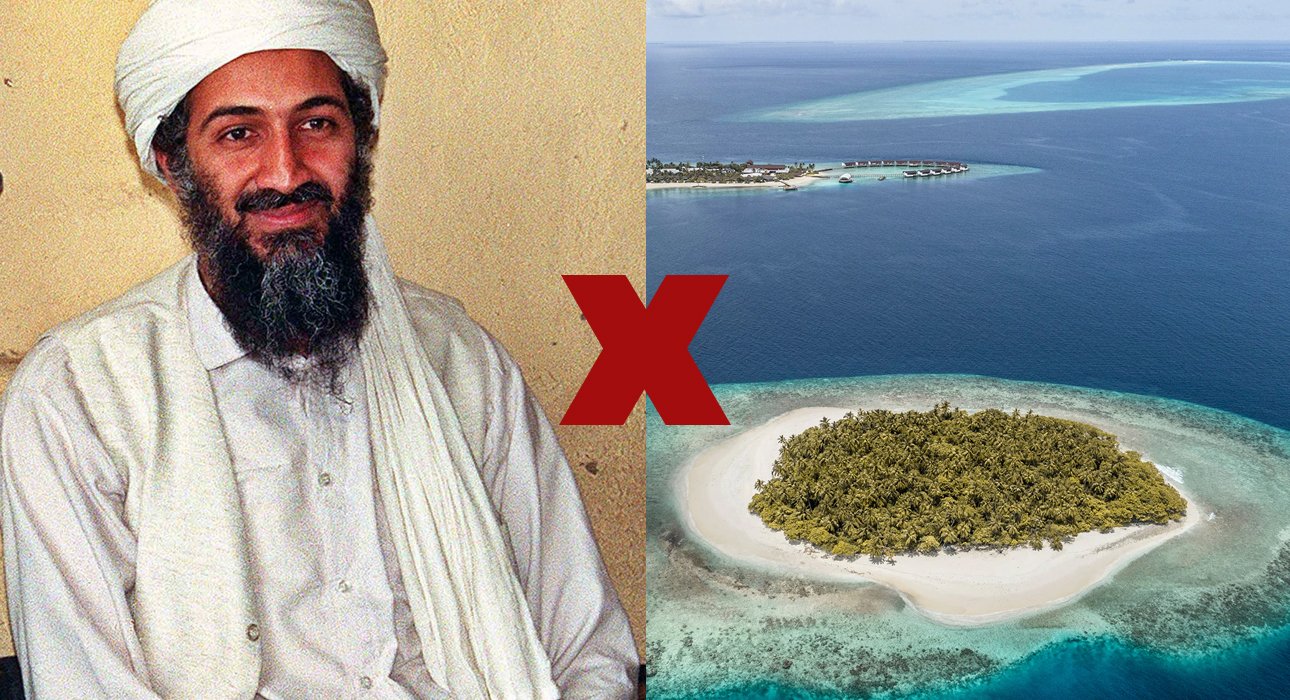 The title can be a little misleading however, the Maldives has no affiliations with Osama bin Laden whatsoever.
However, two Maldivian journalists belonging to the Huvaas Magazine went on to get some information regarding him and came across, now veteran Pakistani journalist, Hamid Mir who happened to have gotten the opportunity to interview the world's most wanted person at the time.
The interview was conducted by Hamid Mir in November of 2001 and he is the only journalist who got to talk to Osama face to face post 9/11.
The interview gave Hamid Mir fame all across the media and he became the center of all attention for a while. His fame came at a price though.
He had to put his life at risk in order to meet bin Laden as he has narrated so many times. It goes onto show that at what lengths does a journalist go in search for the truth.
He had to face pressure from the Pakistani government and also the US as the aftermath of that interview.
Two Maldivian journalists Mohammad Shaheeb and Ahmed Zahir went to visit Hamid in a bid to learn more about those incidents in 2002. They had an interesting meeting with Hamid Mir and asked him various questions in this regard.
Hamid even showed them the wrist watch that was gifted to him by Osama before the interview. The Pakistani journalist explained the ideas that bin Laden propagated and his stance over the attacks at 9/11.
Nonetheless, Hamid clarified further that it was not his first such encounter with bin Laden and that rather he had met him twice before as well.
However, he marked that on those two occasions he wasn't the infamous Osama bin Laden that the world was to witness in the coming years. The Maldivian journalists penned their encounter with Hamid and posted it on several forums.