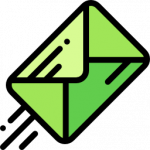 I started this blog for educational and informative purposes and that is why it is easily understandable that the readers will have a lot of questions regarding the information.
This is why you will need the help of the contact me page to get in touch with me.
With this page you will be able to leave comments and some useful feedback related to the content that you just read.
You can also ask further questions and I will make sure that I am able to answer as many of those questions as I possibly can.