Maldives is one of those places in the world which can easily be labelled as 'Heaven on Earth'. Maldives comprises of 26 atolls with about 1200 small islands over the Indian Ocean. This place is all about warm crystal-clear water, clean white beaches, and lots of sunlight. So, if you are a water baby, you will find a lot of activities to do to cherish your time in Maldives. Under this article, we have listed for you some fun activities; go grab a pen and note them down.
Diving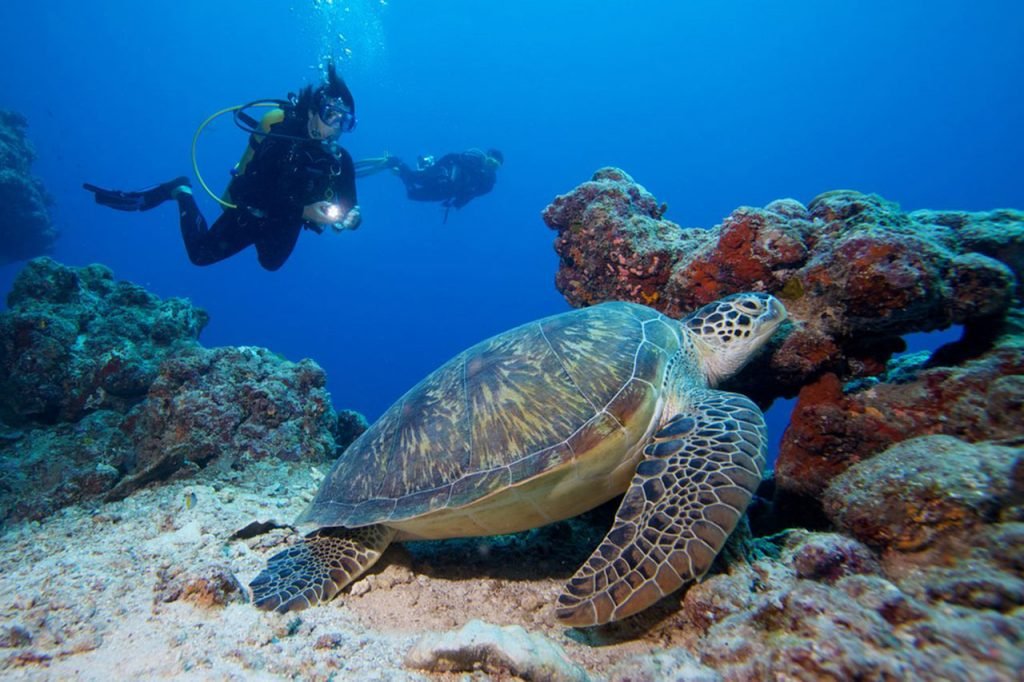 Maldives offers one of the best scuba diving experiences as it thrives with lots of turtles, manta rays, eels, and sharks. There are many Padi Dive Centers which offer you a certification in scuba diving, and if you don't want one, they would offer you a discovery dive which would be enough to experience the spectacular underwater life.
Snorkelling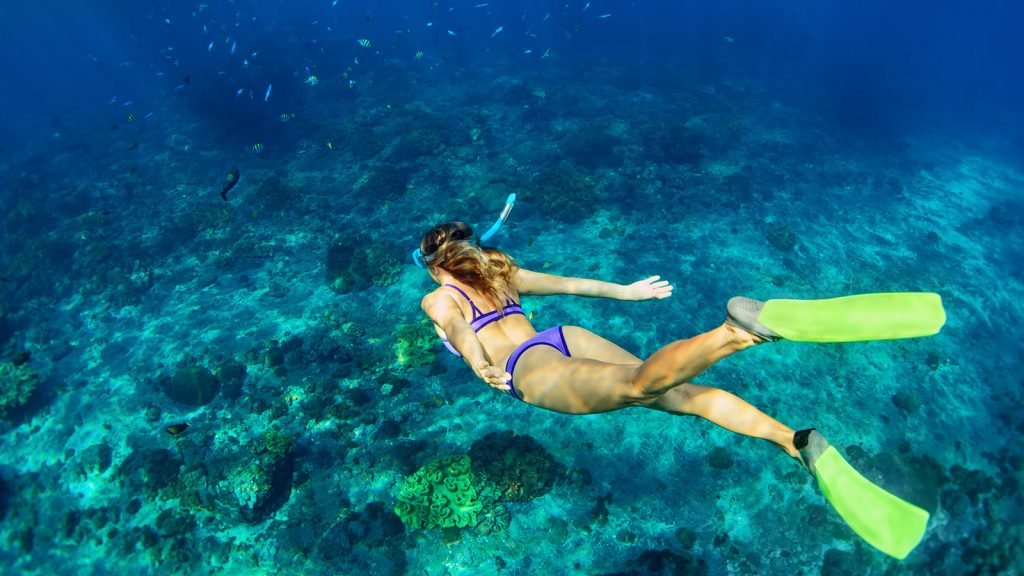 Snorkelling does not require certification. Instead of arranging a boat, choose an island with an in-house reef so that you can go snorkelling directly from the beach to explore the coral reefs.
You can also book a boat safari, which would allow you to dive or snorkel at different places. The best part about this safari is that a chef accompanies you to cook you a limited but delightful menu.
Dolphin Spotting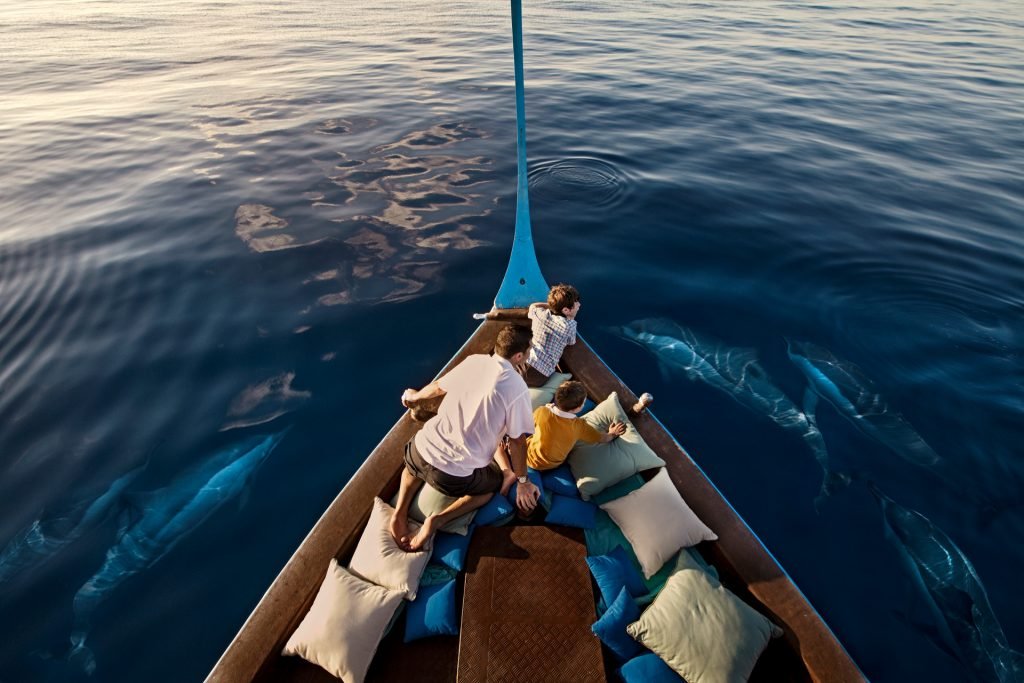 While on a boat safari, you might also get a chance to spot dolphins happily leaping on the surface of the water. The dolphins at Maldives are said to be very friendly and playful, and they do come up to the tourist boats. Dolphin watching, indeed, brings smiles on faces of tourists, especially kids.
Water Sports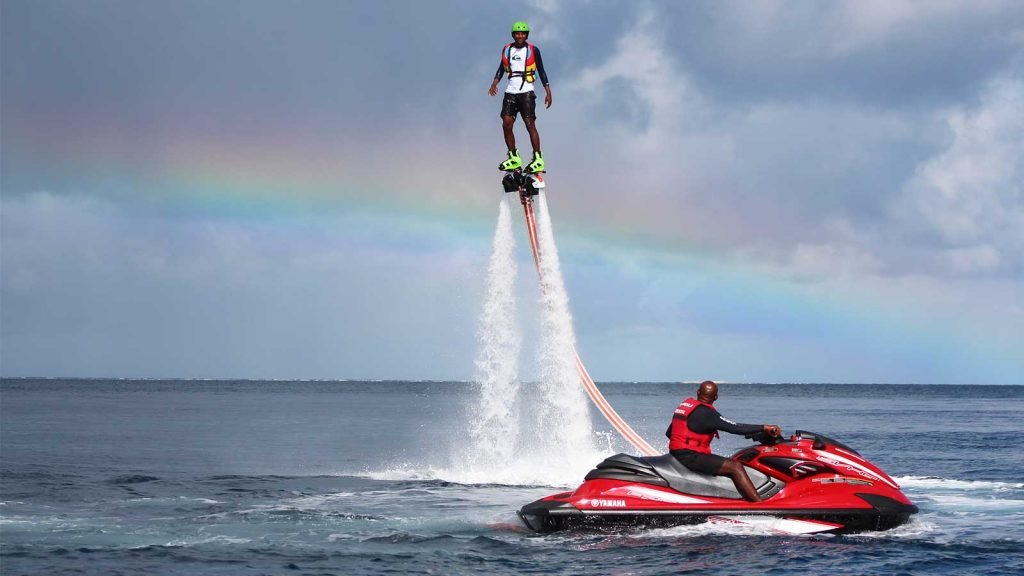 Water sport is an integral part of island tourism. Maldives offers all types of water sports – you name it, you get it. This includes wind and kite surfing, kayaking, parasailing, jet and water skiing, etc.
Spa And Massage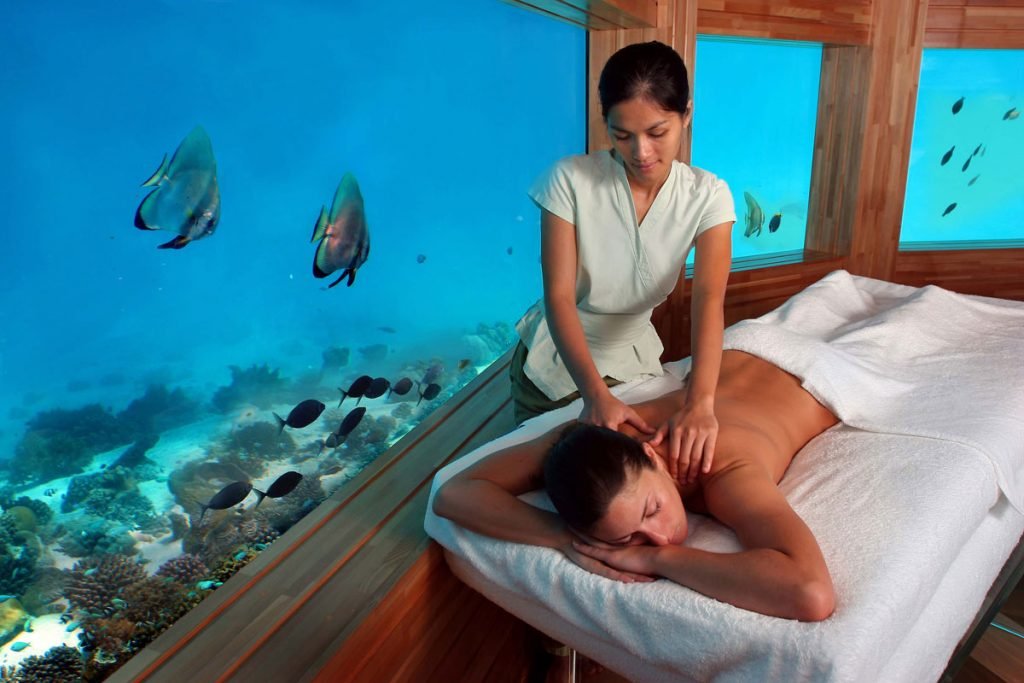 On a vacation, you must have a spa or massage treatment on your itinerary, and Maldives is just the right place to go for a spa to rejuvenate yourself. Maldives is well known for its Balinese Massage, which is a special kind of deep tissue massage. One of the resorts at Maldives offers underwater spa services with two glass-walled treatment rooms. If you are planning your honeymoon at Maldives, add a couple massage to your to-do list; it will, definitely, up your romance.
Cruise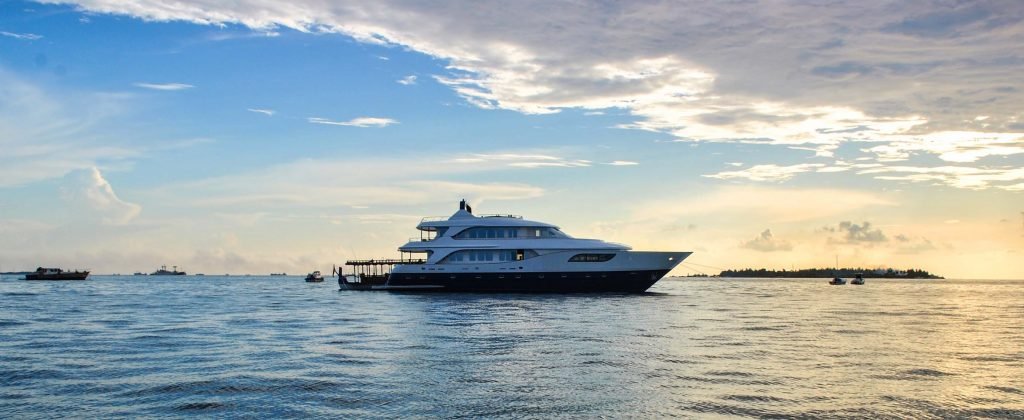 For a true Maldivian experience, book yourself for a cruise ride. A cruise ride is something which would cover all other activities of dolphin watching, diving, snorkelling, or other water sports. Local dhonis offer cruise ride of 7 days from South Male and finishing to the origin point. Enjoying sunsets from the cruise is one memorable sight.
Helicopter Rides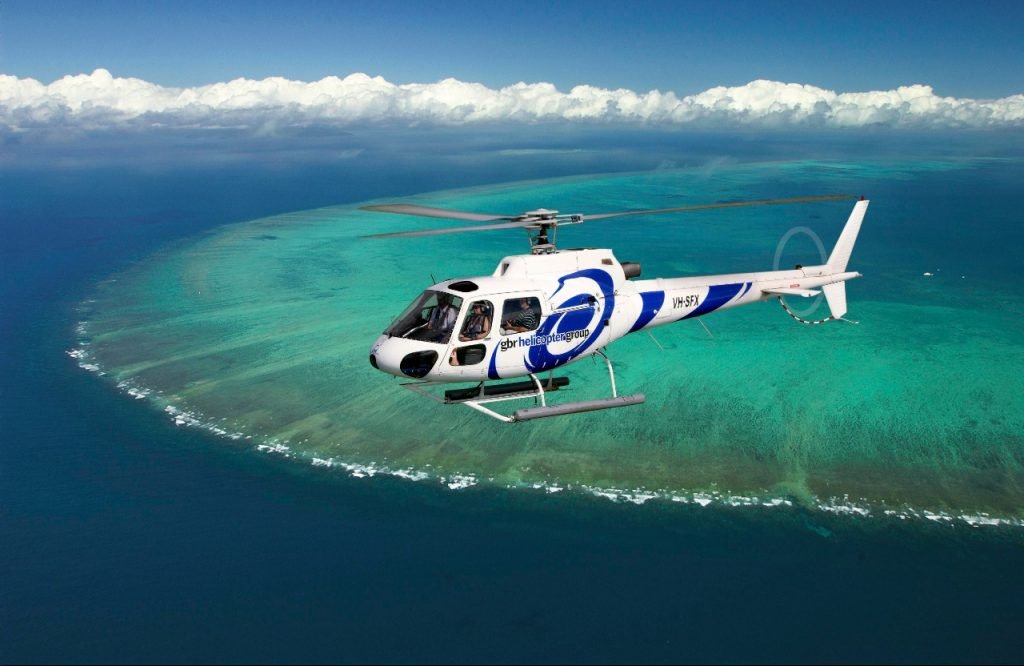 It is splendid to see different shades of blue while flying over the Maldivian landscape. Some of the resorts offer a scenic flight over the atolls by using a twin-engine float plane or a helicopter. From above, you would surely admire the patterns on white shores created by the waves.
Explore The Islands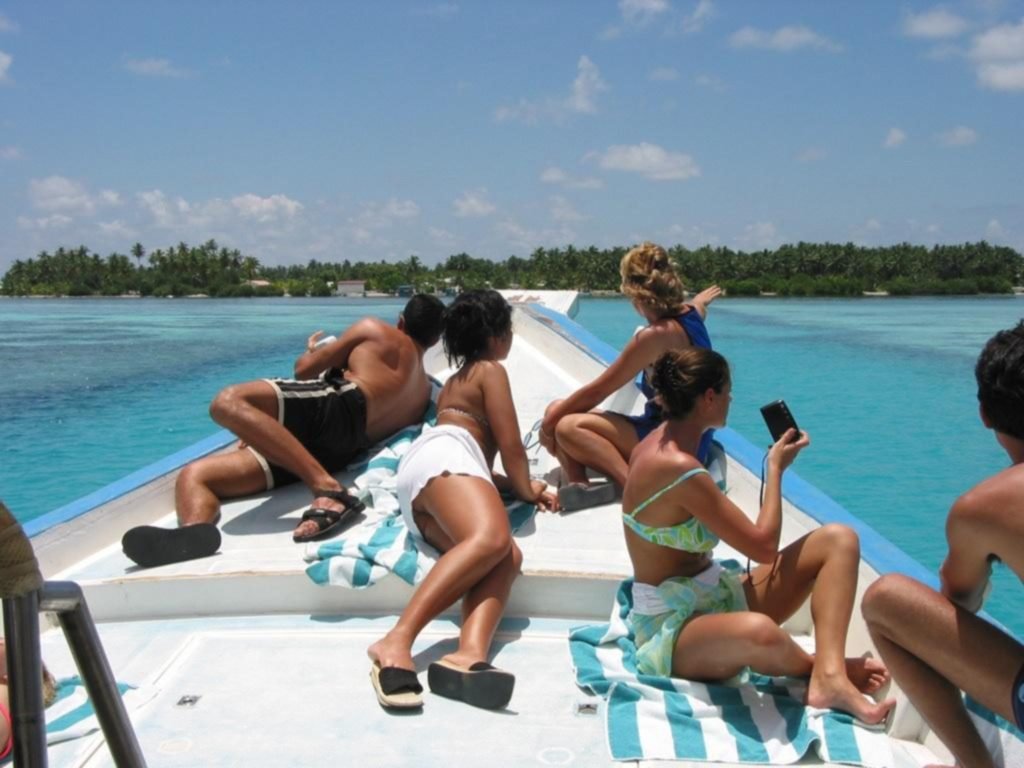 Male, the capital of Maldives, is one of the world's smallest capitals. Due to its smaller size, you do not need much time to explore it. The National Museum has the collection from the days of Sultanate – thrones, statues, royal antiques, coins, artefacts, and other memorabilia. There is an Islamic Centre's landmark Grand Friday Mosque constructed by using a coral stone. It is a 17th century old and the largest mosque in Maldives. The only care to be taken is wearing a respectable dress code as Maldives follow strict Islamic practices. If you are a woman, cover your legs and shoulders, and if you wish to visit the mosque, cover your head with a scarf. Men should avoid wearing t-shirts and shorts.
Eat And Be Merry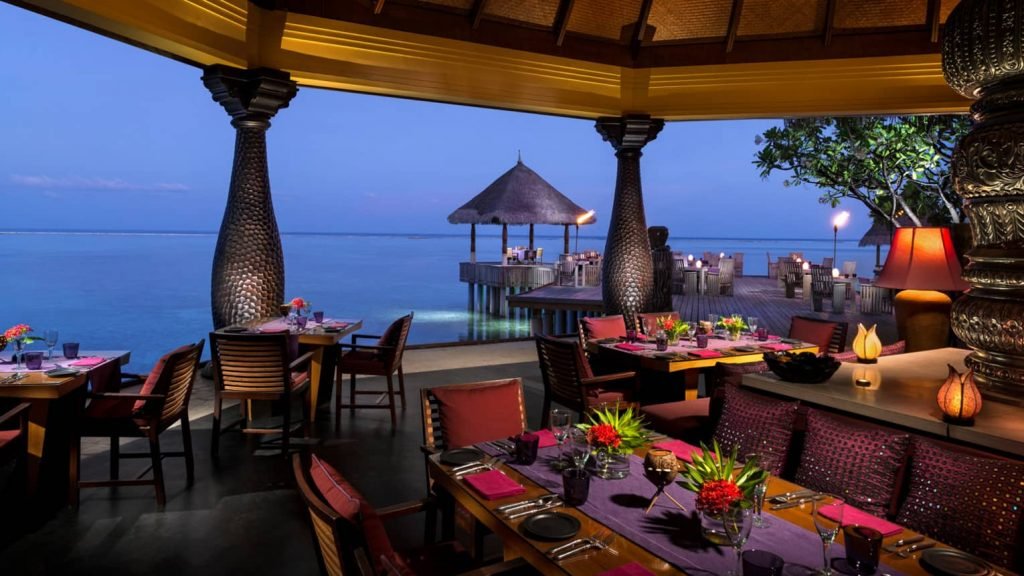 At Maldives, one gets to experience the spectacular underwater restaurants and wine cellars. Again, if you are planning for a honeymoon, you can arrange for a romantic dinner on the shores of a private island with a glass of wine and some mesmerizing music.
Just Sit Back And Relax
If you do not wish to do any of the adventurous activities mentioned above, find a nice and cosy corner under the coconut tree and just relax. Watching a sunset or a sunrise on a beach never goes out of trend. You cannot miss some time, spending on a hammock and soaking up some sun.
There are many more things you can do in Maldives. This place is suitable for all-solo travellers, honeymooners, families, adventurous-sports lovers or for those who are just looking to relax. You just need to book a resort that can offer you the activities you wish for at an affordable price.